Topkapi Evleri Project Information 4 bedroom
Sur Yapı is to launch a new project in Topkapı. On the historical peninsula, right next to the city's main arterial roads.
Built in an area hosting a greatnumber of hotels, offices, hospitals and also universities, and at an easilyaccessible location where lines of transport cross. Topkapı residence project brings added value to the historical peninsula. Involving around 10.000 square meters of commercial zone as well as 350 independent segments. Topkapı Evleri project by SurYapı awaited in excitement.
The project brings you many facilities to experience real comfort. There are many privileges in the Topkapi Evleri for playgrounds where you can play with your children comfortably and safely from the grassy areas, while ornamental pools to the underground rest areas.
Flat Plan for Topkapi Evleri 4 bedroom: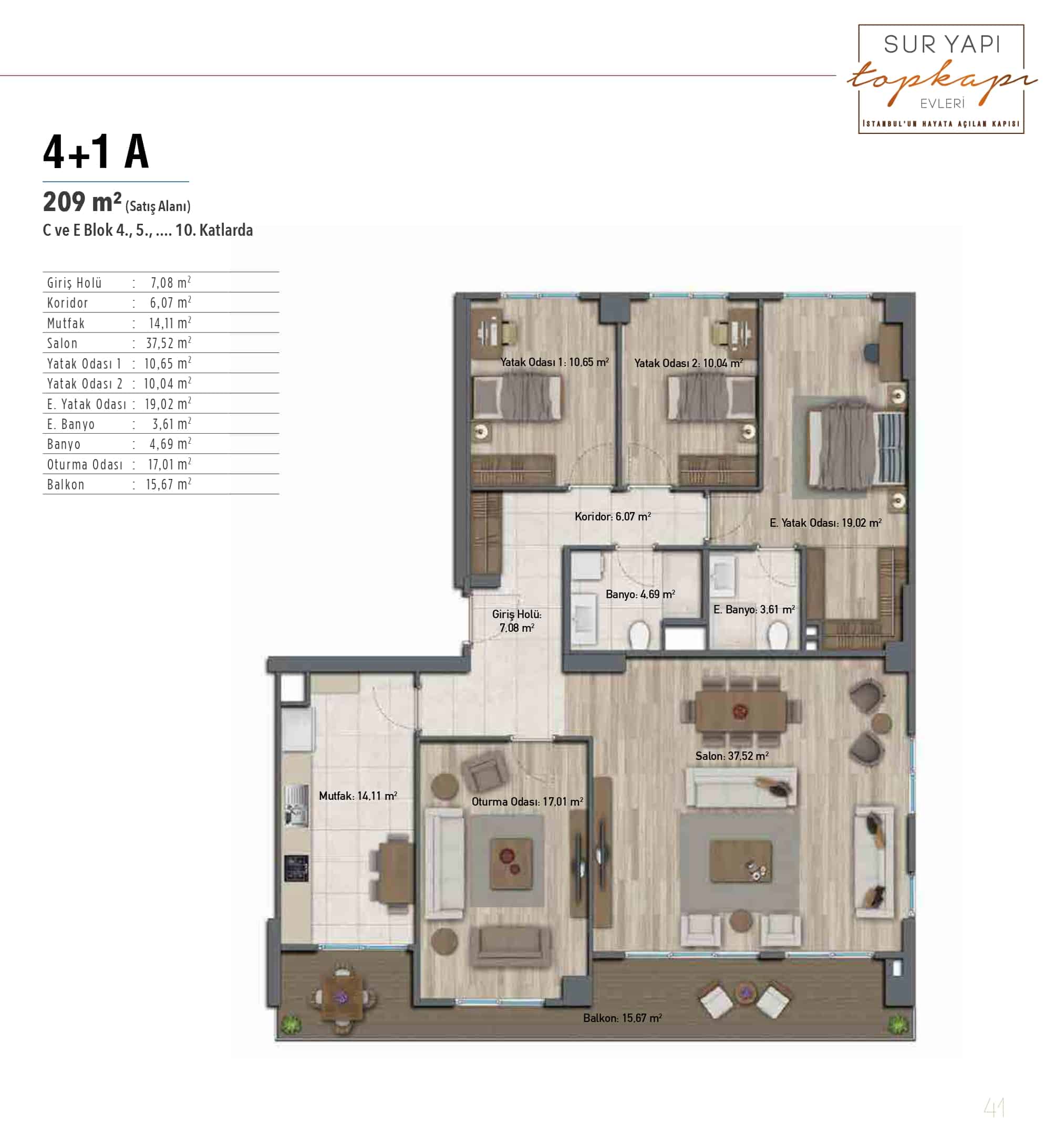 Here, in the heart of İstanbul, you'll find extensive garden areas, social amenities, also large terraces offering you the lifestyle you are after. Topkapi Evleri waiting for you with 1+1, 2+1, 3+1 as well as 4+1 apartment options.
Topkapi is one of the most recognizable districts of Istanbul. It is within the borders of Fatih District. Istanbul Bus Terminal was in this district before it moved to Bayrampaşa in 1994. With the relocation of the Terminal, it lost its old crowded days. With the removal of the effect of the bus station, rearrangements continue and also the outside of the wall has been turned into a park.