Being  part of the Sisli neighbourhood, Bomonti is best known as being one of the first light industrial zones in Istanbul, Bomonti Residence, and was later home for the brewery, the first one of the Ottoman Empire, which takes it's name.
Following the construction of the Bosphorous Bridge, during the 1970's, urban accessibility was improved and gradually the factories closed and the area became a dead zone.  Recently however, the area has been the subject of mass transformation, due to the central location within Istanbul and high land prices, and is now an area of large scale multi-storey projects.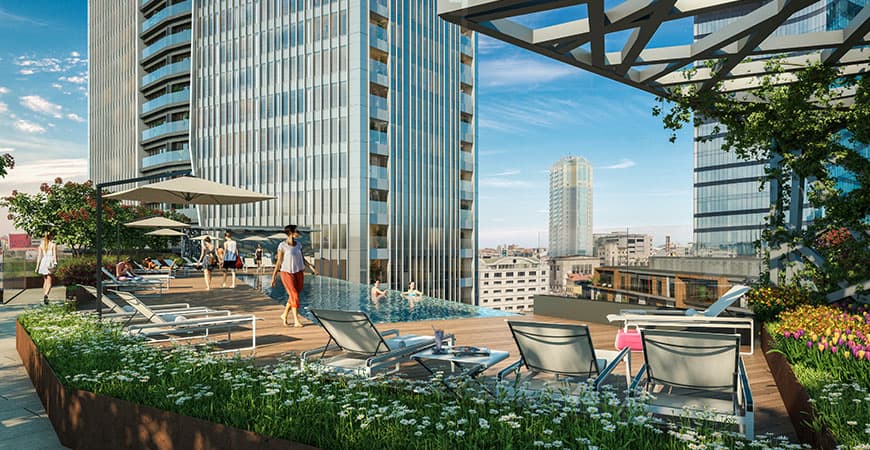 If you are looking for a family home, whether for your family or for tenants, which is close to the commercial centre of Istanbul and without the need to engage in a daily commute, then Bomonti Residence is undoubtedly your first choice.  With a mix of housing units, shops, offices and a 5 Star hotel, this stunning new development has everything you need for modern living.  Contemporary innovations, coupled with elegant features combine to present apartments that are just waiting for you to add your own personal touch.
International schools, hospitals and close proximity to the Bosphorous are just a few reasons why Bomonti Residence is a great choice – and being just a short distance from the shopping areas of Sisli and Nisantasi, together with a rise in entertainment venues in Bomonti itself, means that properties here are in great demand.  Finally, the central location means that transport infrastructure brings the whole of Istanbul within easy reach.
You should check out the link soon to see for yourself what living in Bomonti could mean for you and your family https://turesta.com/properties/bomonti-residence-by-rotana/